Get Your Evacuation Map.
Lives Depend on It
10% DISCOUNT BONUS WHEN YOU ACT BEFORE may 30, 2020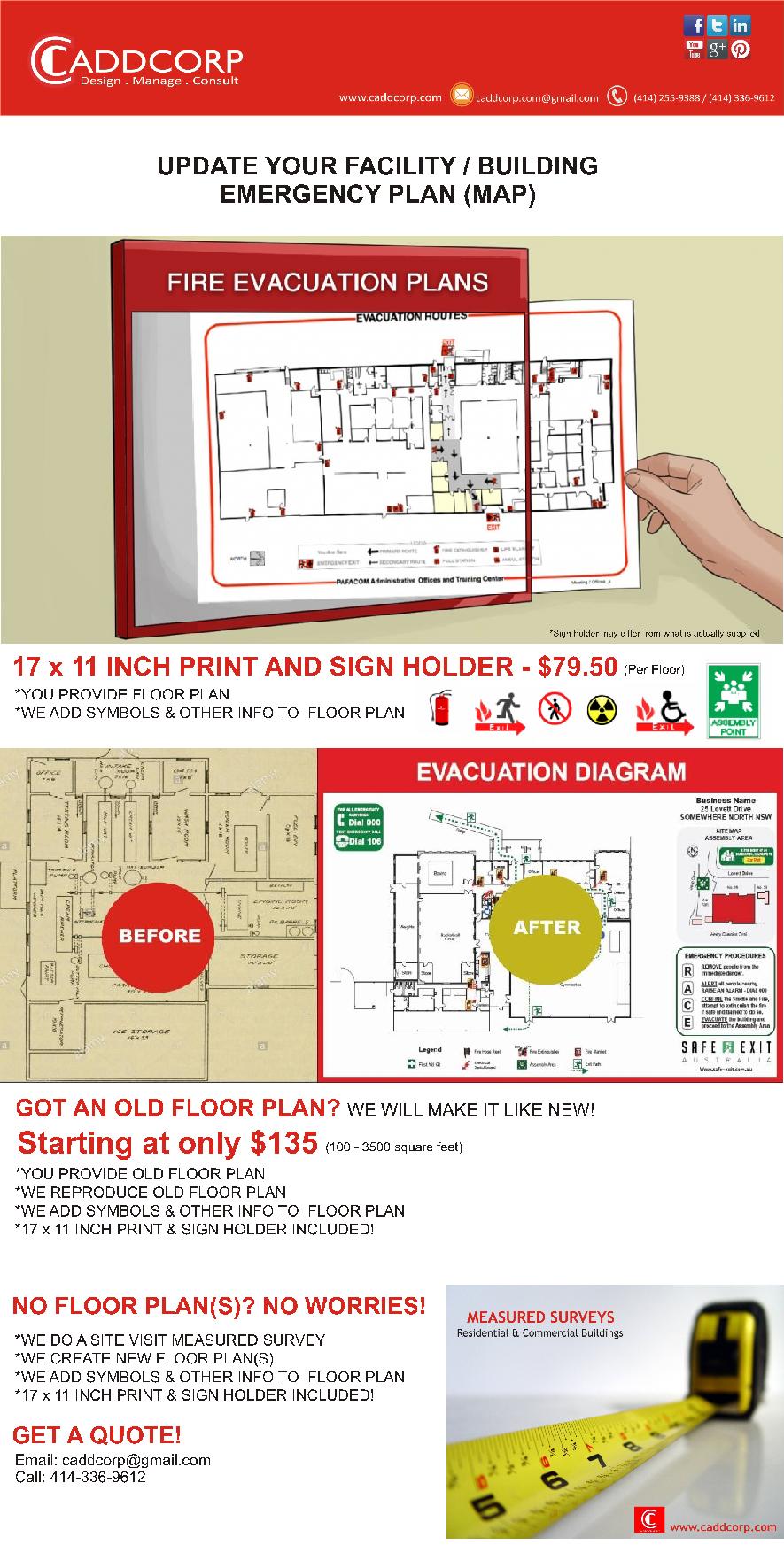 Emergency Action Plan >>

Evacuation Elements

Most employers create maps from floor diagrams with arrows that designate the exit route assignments. These maps should include locations of exits, assembly points, and equipment (such as fire extinguishers, first aid kits, spill kits) that may be needed in an emergency. Exit routes should be:
Clearly marked and well lit.
Wide enough to accommodate the number of evacuating personnel.
Unobstructed and clear of debris at all times.
Unlikely to expose evacuating personnel to additional hazards.
For more information on exit routes, required height and widths, door access and hinges, see

Design and Construction Requirements for Exit Routes.
When preparing drawings that show evacuation routes and exits, post them prominently for all employees to see. See OSHA's Floorplan Diagram example and OSHA's Interactive Floorplan Demonstration.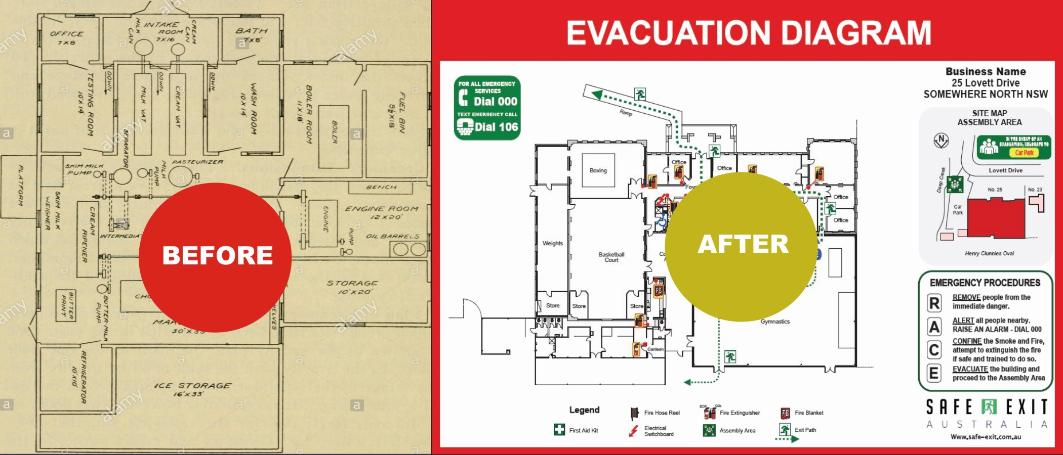 Copyright CADDCORP 414-255-9388